Keivents Productions was founded in 2012 by Kees Jan van Loveren from Amersfoort, the city with the nickname 'Keistad' (boulder-city), the Netherlands. Keivents provides choreography for  show orchestras and provides instruction as well. Keivents may be approached for advice and support for events such as tattoos and festivals.
Kees Jan van Loveren ('73) is no stranger to the march and show world. Kees Jan was active for 14 years as drum major for the Chr. Music and Showband Juliana Amersfoort for which he was also a board member for 11 years.
As a musician Kees Jan has made music with Bernhard and Juliana Amersfoort, the Royal Artillery Trumpet Corps, National Percussion Ensemble, Trumpet Corps Mounted Regiments, the National Reserve Band, The Valleibloazers, KapeLLoos and The Black Petes Live!.
As a choreographer, Kees Jan van Loveren has written various Tattoo Shows for the National Reserve Band and Juliana Amersfoort, including a massed band show with Bernhard and a show with The Pipes & Drums of the Royal British Legion, The Netherlands. Also a show for the Royal Netherlands Army Band 'Johan Willem Friso' and the Showband of the IJmuider Harmonie.
Also on his resume are marching and/or show instruction to Juliana Amersfoort,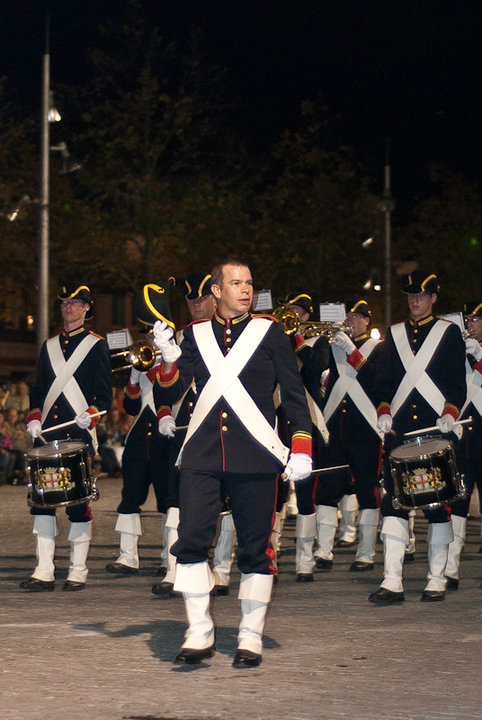 the National Reserve Band and the Volharding from Rhoon. He was also percussion instructor at Wilskracht Amersfoort.
National and international tattoo experience by participating in large tattoos as the Netherlands Military Tattoo in both Breda and Rotterdam, Edinbugh Tattoo, Tattoo Birmingham, Musikschau Stuttgart, Leeuwarden Tattoo, Tattoo Delft and of course the 'home city tattoo': Tattoo Amersfoort.
Kees Jan is also founder of the illustrious 'KapeLLoos' and 'The Black Petes Live!', both from Amersfoort. Small-scale projects such as the 'Cheese Concert', 'Pretzel Concert' and 'ABCJ' also come from his creative mind.
Kees Jan van Loveren, info@keivents.nl, +31 (0)6 4151 8038